PLACES THAT TRANSCEND TIME
GuocoLand thoughtfully creates – in concert with its hand-picked, best-of-breed, unique talents – contemporary homes that serve as the setting for a privileged modern life. These abodes are places that are welcoming, liveable, comfortable, and timeless. These very qualities have become the distinguishing hallmarks of the GuocoLand brand.
Guoco Tower
GuocoLand's first integrated mixed-use project in Singapore is anchored by a soaring tower with floor space totalling 1.7 million square feet, comprising six levels of premium retail and F&B space, 181 prestigious residential homes and a five-star business hotel. Located above the Tanjong Pagar MRT station, stands at 290 metres, defining it as the tallest building in Singapore.
AWARDS
Winner of 2014 World Architecture News,
Mixed-Use Future Projects Category
Guoco Midtown
Guoco Midtown is a 950,600 sq ft mixed-use development that will be a game changer in multiple fronts. It will rejuvenate the Beach Road district, redefine public spaces and enhance street life, introduce a new experience of working in grade A offices and a new concept of urban living. Guoco Midtown is designed to be a place that will redefine the way of work, live and entertainment. It is a development that is built around the future lifestyle of people.
Martin Modern
A rare new project in this mature prime district, Martin Modern combines thoughtful modern design and unrivalled accessibility with the privileges of cosmopolitan living at its doorstep, coddled within a lush and spacious botanical park. Martin Modern has devoted 80% of its land area to be artfully developed into a unique botanical garden and arboretum of native flora, forming an enchanting natural park that will embrace the two-tower development.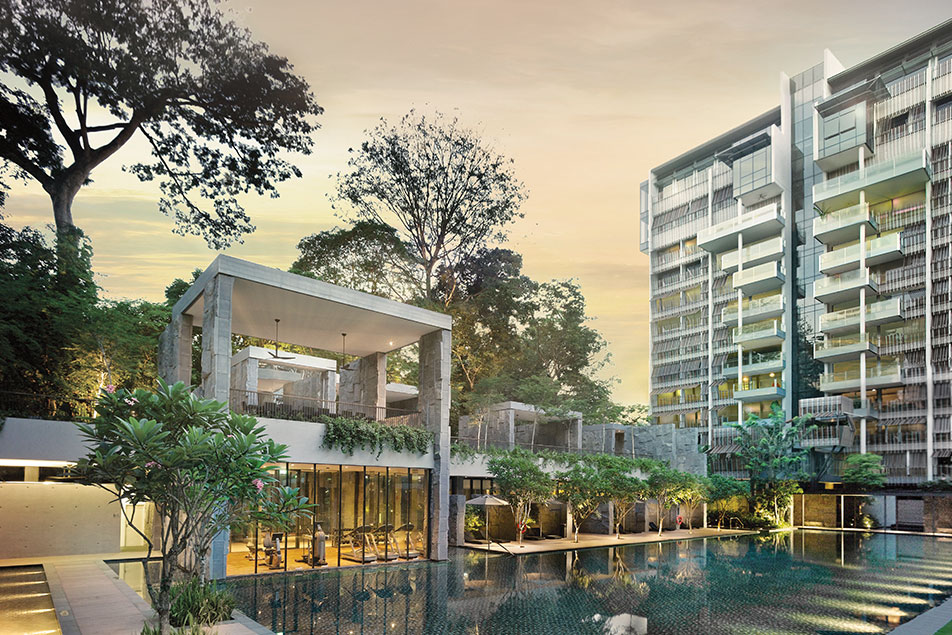 Goodwood Residence
Designed by WOHA Architects for the most discerning of homeowners, Goodwood Residence ushers in a new benchmark in sophisticated luxury. The lush development is nestled in the quiet, green surrounds of Goodwood Hill, just off Orchard and Scotts Road. The shared boundary of approximately 150 metres with Goodwood Hill allows residents to live next to almost 20 hectares of greenery – a rarity in urbanised Singapore.
AWARDS
FIABCI Singapore Property Awards 2015
BEI Asia Green Building Awards 2014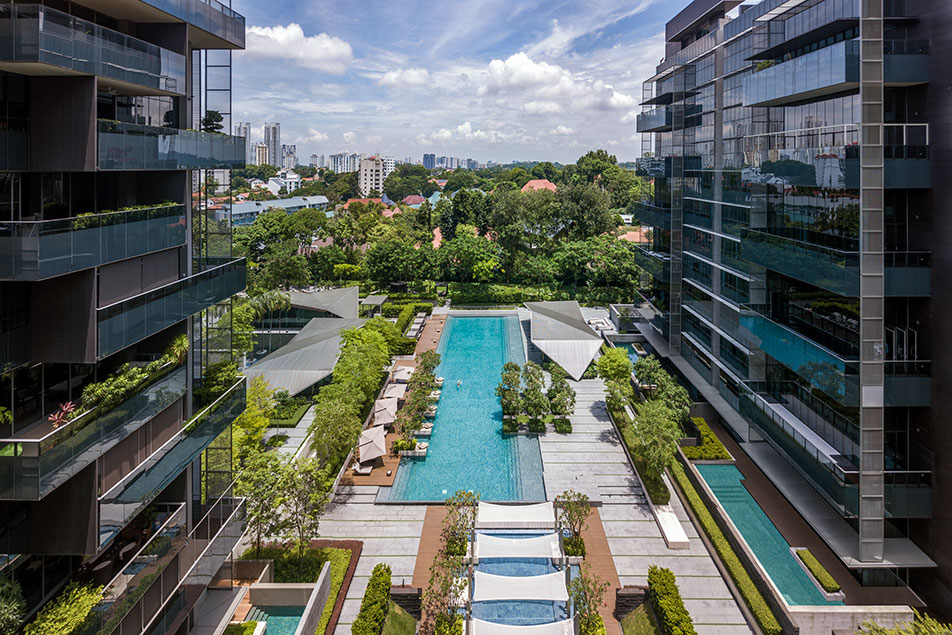 Leedon Residence
Located within the Good Class Bungalow enclave, Leedon Residence is a home amidst five hectares of lush greenery, where manicured foliage paves the way to a 200m nature trail. Lofty double-volume living spaces, large private balconies with magnificent views that make for a generous, sophisticated home.
AWARDS
South East Asia Property Awards 2015
- Best Condo Development (SEA)
- Best Luxury Condo Development (SG)